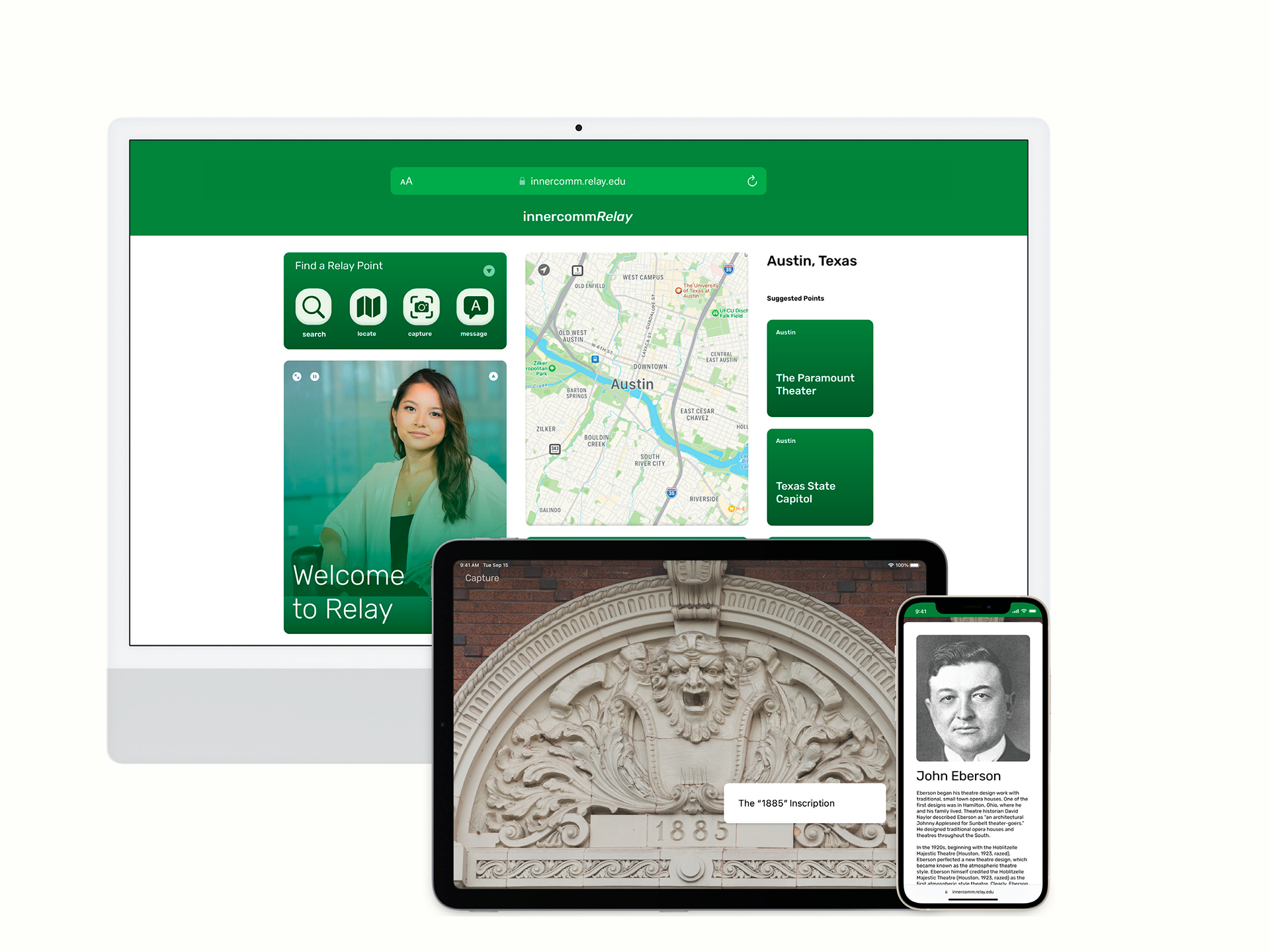 everyone has lost a special location to
urban development. relay was developed
to protect these sites, by illuminating
the threads of a shared history and culture. content provided by historical societies, historians, and institutions is lain atop the built environment to create immersive learning environments allow users to interact with architectural features, local histories, and obscured knowledge.